Biography
Davido Biography, Net Worth, Age, Career, Early Life, Background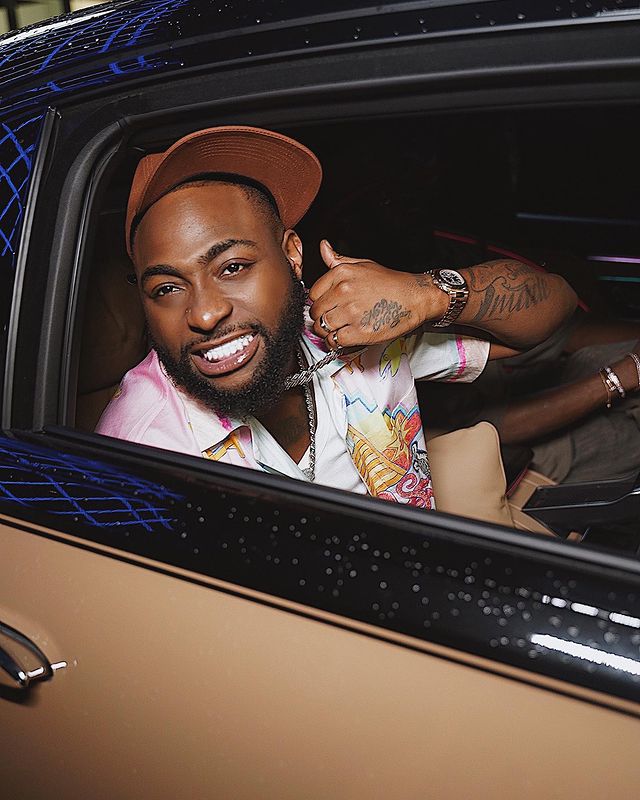 Davido Biography
In African music, one name synonymous with success, talent, and flamboyance is Davido. With his unique sound, infectious energy, and captivating performances, Davido has firmly established himself as one of the biggest music stars in Nigeria and on the global stage. This article delves into this extraordinary artist's life, career, early years, and background while exploring Davido's net worth and the milestones he has achieved.
Early Life and Background
Born on November 21, 1992, in Atlanta, Georgia, as David Adedeji Adeleke, Davido hails from a family deeply rooted in the Nigerian entertainment industry. His father, Dr. Deji Adeleke, is a successful businessman and philanthropist, while his late mother, Veronica Adeleke, was a university lecturer. Born in Lagos, Nigeria, Davido had a passion for music from a young age, nurtured by his family's rich musical background.
Education and Musical Influences
Davido attended the British International School in Lagos and later moved to the United States to study Business Administration at Oakwood University in Alabama. During his time in the U.S., Davido's interest in music grew more robust, and he started experimenting with songwriting and production. Influenced by artists like Don Jazzy, 2Baba, and D'Banj, he developed a keen ear for Afrobeat and Afro-pop, infusing his unique style with catchy melodies and vibrant rhythms.
Rise to Stardom
In 2011 Davido returned to Nigeria and began making waves in the music industry. He released his debut single, "Back When," featuring Naeto C, quickly gaining popularity and establishing him as a rising star. The following year, Davido released the smash hit "Dami Duro," a song that became an anthem across Nigeria and beyond. This single catapulted him to the forefront of the music scene and earned him numerous awards and accolades.
Davido Age
Davido is 30 years old and was born on November 21, 1992, in Atlanta, Georgia, USA.
Musical Career and Notable Achievements
Davido's debut album, "Omo Baba Olowo" (2012), showcased his talent and versatility as an artist, featuring hit tracks like "All of You" and "Ekuro." The album received critical acclaim and further solidified his status as a force to be reckoned with in the Nigerian music industry. Davido's subsequent projects, including "Son of Mercy" (2016) and "A Good Time" (2019), featured collaborations with international artists such as Chris Brown, Popcaan, and Summer Walker, further expanding his global appeal.
With a string of chart-topping hits, Davido has won numerous awards, including BET Awards, MTV Africa Music Awards, and multiple Headies Awards. His songs have amassed millions of streams on various digital platforms, and his music videos have garnered billions of views on YouTube. Davido's live performances are known for their electrifying energy and have earned him a loyal fan base worldwide.
Business Ventures and Philanthropy
Beyond his music career, Davido has ventured into various business endeavors. He founded Davido Music Worldwide (DMW), a record label that has produced talented artists such as Mayorkun and Peruzzi. He has also invested in other sectors, including real estate and fashion, demonstrating his entrepreneurial spirit.
Davido is also committed to philanthropy and has participated in numerous charitable initiatives. He has donated to educational institutions, provided scholarships to students, and supported causes related to healthcare and poverty alleviation. His philanthropic efforts have earned him recognition and admiration, further cementing his status as a positive influence and role model.
Davido Net Worth
Davido's immense success in the music industry and his entrepreneurial ventures have significantly contributed to his impressive net worth. As of 2023, his net worth was estimated to be around $50 million, making him one of the wealthiest musicians in Nigeria.
Conclusion
Davido's rise to stardom is a testament to his talent, hard work, and unwavering passion for music. From his early beginnings in Nigeria to becoming a global music sensation, he has consistently pushed boundaries and broken records. Davido's infectious energy, charismatic personality, and dedication to his craft have earned him legions of fans and admirers worldwide. As he continues to evolve as an artist and expand his influence, there is no doubt that Davido will leave an indelible mark on the music industry for years to come.